I qualified as a Physiotherapist in 2006 and became a specialist in Musculoskeletal Physiotherapy, completing my Masters in UCD in 2012.
My most challenging role in life began in 2017 when my gorgeous little boy was born. From pelvic pain, difficulty walking, sleeping and even breathing to the emotional struggles with body changes after birth and a leaky bladder when finally getting back to exercise – all on 4 hours sleep!
I became a Women's Health specialist Physio in 2015 but like most things in life, until you experience it for yourself you never fully understand how much your body changes after having a child.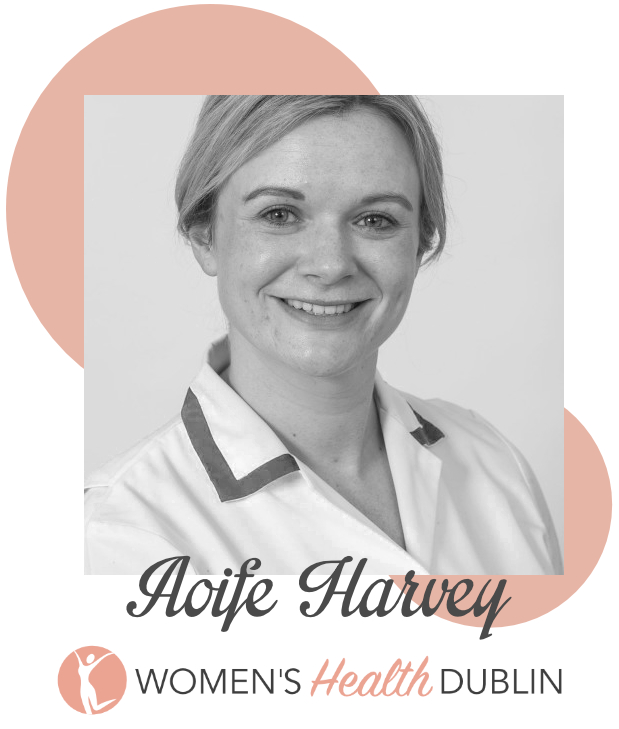 My practice is based in Dublin 1, close to my native Clontarf, in North Dublin. I treat women of all ages living in the surrounding areas of Raheny, Sutton, Howth, Fairview, City Centre and the wider Dublin area.
I regularly attend professional courses and conferences to keep up with the current evidence-based management of Women's Health issues. Thankfully, there is very strong evidence for the efficacy of Physiotherapy for treatment of the pelvic floor – it really does work!
I also love to research holistic approaches such as acupuncture and nutrition for fertility issues, pelvic pain, menopause and hormone imbalance in all ages.
I am proud to say that I love my career and I have a real passion for helping women. It frustrates me that there is a real lack of support and resources in Ireland for Women's Health issues and my personal experience motivated me to get out there to help educate and treat ladies in need.
Although 1 in 3 women will suffer with leakage (incontinence) it is often not spoken about. Often women feel embarrassed to discuss such issues with family, friends or their GP. When a patient walks through my door I am still genuinely shocked about how little they know about their body and how long it took them to finally seek help.
I am available for face to face appointments at my IFSC Clinic or video consultations, if you feel you need specialist assistance. The internet is an amazing source of information but finding the right source is essential! Although I am a healthcare professional, I want to use simple language so you can understand how your body work; including words like pee, poo and sex!
If you find my site helpful please share with all the fabulous women in your life.